Vacation VoucherPurchase any coverage plan and get a vacation
We'll send you a 3 day and 2-night hotel voucher when you begin coverage with us. It's our way of saying "Thank you!"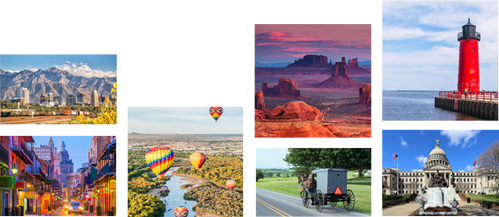 How it works
Purchase any coverage plan
Submit your information online or call us.
Check your inbox
After purchase, you'll receive an email with information regarding your vacation voucher.
Redeem your voucher
Follow the voucher instructions and enjoy your vacation!

Over 50 locations
to choose from.
ArizonaLake Havasu, Phoenix, Sedona, Scottsdale
CaliforniaBig Bear Lake, Carlsbad, Costa Mesa, Escondido, Oceanside, Rancho Bernardo, San Diego, San Marco, Temecula, Truckee
ColoradoBreckenridge
FloridaClearwater, Cocoa, Daytona Beach, Deerfield Beach, Ft. Lauderdale, Ft. Myers, Indian Rocks Beach, Kissimmee, Miami, New Smyrna Beach, Orlando, Sunny Isles Beach, Tampa
IllinoisN. Utica
MassachusettsFalmouth
Maine Kennebunk, Ogunquit, Rockland
MinnesotaBreezy Point
Frequently Asked Questions
When will I receive my vacation voucher?
You'll receive your vacation voucher within 24 hours of your purchase.
Can I bring children along?
Most of the vacation destinations will allow up to two children in your room.
What types of hotels are available for my vacation?
The hotel destinations offered in this program are of similar quality to the Choice Hotels brand and La Quintas.
How long do I have to use the vacation voucher?
You have one full year from the date on the voucher to reserve your vacation.
---